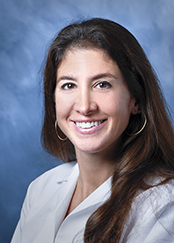 Department of Urology
Cedars-Sinai Medical Center
Jennifer Anger, MD, graduated from the University of Southern California Keck School of Medicine in 1997. She currently works at Cedars-Sinai Medical Medical Center and is Associate Director of Urological Research. Dr. Anger's research has focused on the quality of care for women with urinary incontinence and pelvic prolapse, including the safety and efficiency of robotic-assisted surgery. The research team at Cedars-Sinai is a site for the NIH-funded Multidisciplinary Approach to the Study of Chronic Pelvic Pain (MAPP) Network.