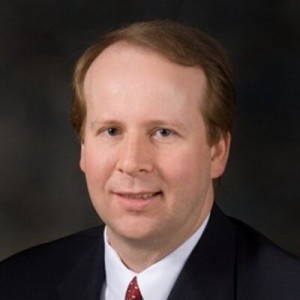 Associate Professor, Urology
Director, Urosurgical Prostate Cancer Program
M.D. Anderson Cancer Center
Houston, Texas, USA
John W. Davis received his B.S in Biology at Davidson College in North Carolina in 1990. He received his Medical Degree at the University of Virginia in 1994 and served his residency training at Eastern Virginia Graduate School of Medicine, Norfolk, VA. Dr. Davis has had fellowship training in prostate cancer research with the Department of Microbiology and Molecular Cell Biology at Eastern Virginia Medical School, and received an American Foundation of Urologic Disease Scholar award for proteomic applications in prostate cancer biomarkers. He completed a clinical fellowship in Urologic Oncology at the University of Texas, M.D. Anderson Cancer Center, in Houston Texas, and a fellowship in laparoscopic urology at Charité Hospital, Berlin, Germany, under the mentorship of Ingolf Tuerk.
Dr. Davis is an Associate Professor of Urology at the University of Texas M.D. Anderson Cancer Center, Houston Texas, where he holds Director titles of the Urosurgical Prostate Cancer Program and Urologic Oncology clinics. His clinical interests are in patients with urologic cancers, laparoscopic/robotic surgery, and general urology. Academic interests include quality of life after prostate cancer treatment, outcomes for robotic radical prostatectomy, high risk prostate cancer trials, active surveillance for prostate cancer, and development of robotic surgical techniques for invasive bladder cancer. He has participated as an investigator in several Southwest Oncology Group and industry sponsored clinical trials. Dr. Davis is board certified by the American Board of Urology and is a member professional organizations including the Society of Urologic Oncology, Endourology Society, Society of Robotic Surgeons, Société Internationale d'Urologie, American Urological Association, and a Fellow of the American College of Surgeons. His leadership positions in professional societies have included President of the Young Urologic Oncologists (2003-2005), and President of the Society of Urologic Robotic Surgeons (2010-2012). For the American Urological Association, he sits on the Bylaws and Minimally Invasive Surgery Committees, teaches a post-graduate course on robotic prostatectomy technique, and is a member of the 2014 Leadership Training Class. His peer reviewed publication involvement is highlighted by the role of Associate Editor for Urologic Oncology for the British Journal of Urology International.