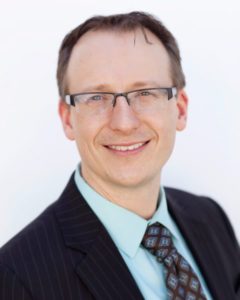 Department of Urology
SIU School of Medicine
Springfield, IL
Tobias S. Köhler, Professor of Urology, specializes in the treatment of erectile and sexual dysfunction, and BPH (enlarged prostate) in the Department of Urology at the Mayo Clinic in Rochester, MN. He received his undergraduate, medical degree, Masters of Public Health in Epidemiology and Urology Specialty Training all from the University of Minnesota in Minneapolis. This was followed by an andrology fellowship at Northwestern School of Medicine in Chicago under Dr. Robert Brannigan and Dr. Kevin McVary. Dr. Köhler spent his first nine years of academic practice at Southern Illinois University School of Medicine in Springfield, Illinois rising to Full Professor before matriculating back to his home state of Minnesota.
Dr. Köhler is an active member of American Urological Association, North Central Section, and the Sexual Medicine Society of North America. He has published more than 150 peer reviewed scientific articles, book chapters and scientific abstracts and presented both locally and nationally on various subjects including erectile dysfunction, low testosterone, BPH, surgical education, and penile prostheses. He was co-editor for both textbooks "Contemporary Treatment of Erectile Dysfunction – 2 nd Edition" and "Surgeons as Educators, A Primer for Academic Development & Teaching Excellence". He was nominated for the AUA Golden Cystoscope award by the North Central Section in both 2015 and 2016 and has received multiple awards and recognition for his research and teaching excellence. He is a physician trainer for penile prosthesis surgery both in the United States and in Europe. He is a member of the PROPPER Study (Prospective Registry of Outcomes with Penile Prosthesis for Erectile Restoration – sponsored by American Medical Systems/Boston Scientific) and founder of the soon to be launched EROS (Erectile Restoration Outcomes Study sponsored by Coloplast) penile implant registry. Dr. Köhler is most proud of his accomplishments as an educator … and especially honored by the residents and fellows whom he has taught.